Charlotte Simms Dabbs, Ph.D. Psychologist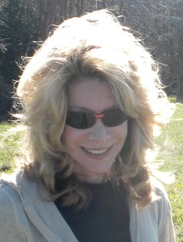 What Clients Need To Know About Me
Dr. Dabbs was born and raised in Cleveland. However, she lived in New Orleans, Miami (Florida), and Atlanta, before returning to northwest Ohio. She sees psychotherapy as a healing process based on the power of relationship and experienced through conversation.
Dr. Dabbs has built a general practice that includes couples, families, and individuals of (almost) all ages. Her areas of emphasis include child and adolescent concerns, marital counseling, parenting, abuse survivors, coping with chronic and catastrophic health challenges, and end-of-life issues.
Dr. Dabbs' approach to therapy is fundamentally client-centered. She believes that her clients are experts on their own lives and are, therefore, valued partners on the therapeutic journey. Her techniques are eclectic: chosen to suit the needs of the individual. In her work with children and young people, Dr. Dabbs often uses play and art therapy techniques.
For those clients who are interested, Dr. Dabbs is ably assisted by Pablo, her therapy dog. Pablo has numerous qualifications including being a non-shedding, hypoallergenic Havanese and poodle mix with melting brown eyes and a desire to please. Pablo brings a non-judgmental attitude and unconditional love to all aspects of his work. His specialties include cuddling, comforting, and anxiety-reduction.
EDUCATION
BA, Northwestern University
MA, Tulane University
Ph.D., University of Toledo
EXPERIENCE &amp TRAINING
2006 to Present: Marriage &amp Family Therapy Associates of NWO
2004 to 2006: The Psychology Group of Greater Toledo
2003 to 2005: Lucas County Family Drug Court
2001 to 2002: Unison Behavioral Health Group
2001: Alternative Directions Counseling Center
CLASSES AND PRESENTATIONS
Pathology in Mental Health
Social Class & Multicultural Competency
Co-creating Hope to Facilitate Change
Qualitative Research in Gifted Education
Living & Leave-taking: Coping with Terminal Illness
Primary Prevention of Eating Disorders
Dating & Relationships for Adolescents
The Care and Leading of Children: Parenting for the 21st Century
GROUP EXPERIENCE
Facilitator, Toledo Lung Cancer Support Group
Grief and Bereavement
Survivors of Sexual Abuse
CURRENT AREAS OF PRACTICE
Diagnosis &amp Treatment of Mental Disorders
Disorder in Children and Adolescents
Individual Therapy
Family Therapy
Marital Therapy
Parenting Skills
Life Transitions
Coping with Chronic & Catastrophic Health Issues