Laura Lewis Extejt, Ph.D. Psychologist
Helping people adapt and evolve through understanding and discovery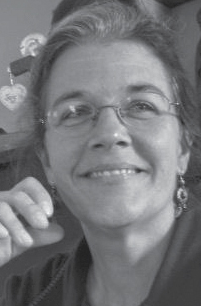 Dr. Extejt's therapeutic philosophy is based in the belief that our family relationships and our culture are the two most powerful influences in our lives. Her works to build a therapeutic relationship that is grounded in a caring connection. It is this therapeutic relationship which provides empowerment to adapt, is essential for creation of growth, and sustaining meaningful change in one's life.
Laura Extejt's training as a therapist is grounded in family systems and relational-cultural theories. These two theories examine the complexity and diversity of individuals from their perspective circumstance. It is her belief that people seek therapy to:
gain clarity of self and others;
generate a capacity for creating meaningful action in their lives;
increase a sense of vitality or energy; and
understand how to create further connection with others.
Along with her training as a therapist, she had a 15-year background in the medical profession as a critical care nurse. Merging these two professional experiences has provided her with an integrated understanding of neurophysiology (mind), anatomy (body), and emotional health (soul).