Who We Are
Welcome to the office of Marriage & Family Therapy Associates of Northwest Ohio. We are a group of mental health care professionals, trained in psychology and counseling, and committed to helping men and women, adults and children, as well as couples and family groups of all kinds find lasting health and fulfillment in their lives and relationships.
The choice to begin psychotherapy is not easy. However, we believe it is a courageous one. People often desire greater awareness in their individual experience, deeper intimacy in their relationships, and more meaningful satisfaction in their work and creative endeavors. The therapeutic process can be challenging, demanding significant personal commitment, but our experience is that the rewards are well worth the investment.
Our primary goal is to treat every client with dignity. This means that we see clients as the experts on their own lives and support them in their varied processes of healing and growth. Treatment approaches are tailored to the needs of the specific client. We respect the connection to empower our clients towards lasting well-being.
We also believe it is crucial to understand the complex influences that family, society, ethnicity, cultural background, spiritual belief systems, gender identity, and sexual orientation may have in a person's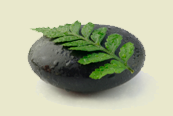 experience. As our name suggests, we emphasize the importance of family relationships as one of the most significant aspects of an individual's life and encourage the involvement of family groups in the process of achieving wellness.
"It is never too late to be what you might have been."
-George Eliot